UVA Jazz Ensemble directed by John D'earth
Green Chemistry / Mean Chemistry
February 10, 2018 - 8:00pm
$10/$9 UVA Faculty & Staff/ $5 students/ Free for UVA Students who reserve in advance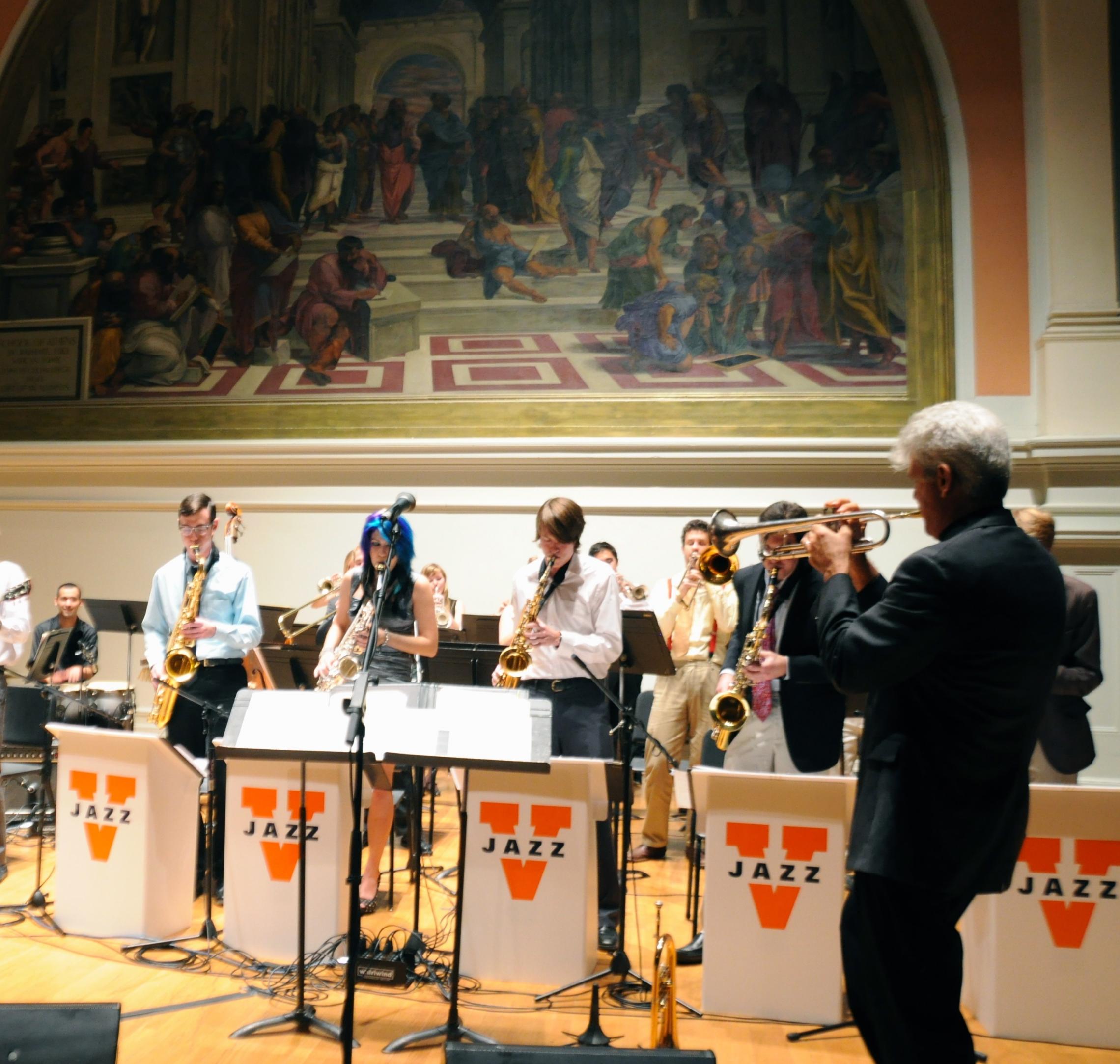 UVA's Jazz Ensemble perform performs Green Chemistry / Mean Chemistry on Saturday, February 10 at 8:00pm in Old Cabell Hall. 
The UVA Jazz Ensemble, under the direction of trumpeter John D'earth, has become one of the greatest in the University's history. The group's performances feature repertoire from across the spectrum of the history of Jazz. Concerts include classic arrangements as well as a diverse arrangement of jazz pieces from both modern and classic composers and original compositions from within the band. Improvisation is also celebrated as a means of allowing students the opportunity to explore the possibilities of this exciting and challenging art form.  
Tickets are $10 for the General Public /$9 UVA Faculty & Staff/ $5 students/ Free for UVA Students who reserve in advance.  Tickets can be purchased at the UVA Arts Box Office by calling 434.924.3376 or visiting www.artsboxoffice.virginia.edu.  Tickets will also be available at the door one hour prior to the concert.
Old Cabell Hall is located on the south end of UVA's historic lawn, directly opposite the Rotunda (map). Parking is available in the Central Grounds parking garage on Emmet Street, in the C1 parking lot off McCormick Road, and in the parking lots at the UVA Corner. 
Please call the Music Department at 434.924.3052 for more information.
All events are subject to change.