Lisa Mezzacappa Colloquium
October 16, 2017 - 3:30pm
B11 Old Cabell (the VCCM)
Only open to UVA composition students.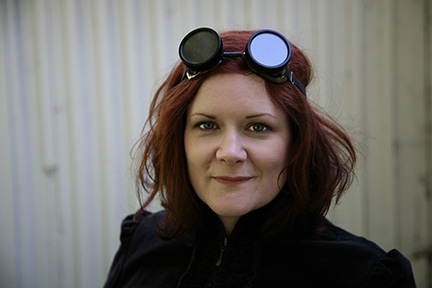 The McIntire Department of Music presents a colloquium by Lisa Mezzacappa on Monday, October 16th in room B11 Old Cabell Hall (The VCCM)  Due to limited space, This is now a closed event and is only open to UVA composition students. 
Lisa Mezzacappa is a San Francisco Bay Area-based bassist, bandleader, composer, curator and producer. An active collaborator in the Bay Area music community for more than a dozen years, she leads her own groups Bait & Switch, the Interlopers, Nightshade, Eartheaters and the Lisa Mezzacappa Trio, and co-leads the ensembles BODABODA, duo B., Cylinder, the Mezzacappa-Phillips Duo, and the Caribbean folk band Les Gwan Jupons. Lisa has released her music on the Clean Feed, NoBusiness, Leo, NotTwo, Evander, Odd Shaped Case and Edgetone record labels, and has recorded as a sideperson for the Tzadik, Kadima and Porto Franco labels. She collaborates frequently on cross-disciplinary projects in sound installation, film/video, sculpture and public music/art.
For more information about Lisa Mezzacappa click here
Old Cabell Hall is located on the south end of UVA's historic lawn, directly opposite the Rotunda (map). Parking is available in the Central Grounds parking garage on Emmet Street, in the C1 parking lot off McCormick Road, and in the parking lots at the UVA Corner. 
Please call the Music Department at 434.924.3052 for more information.
All events are subject to change.