Klezmer Residency
April 16, 2018 - 12:00pm

to

April 19, 2018 - 10:00pm
Klezmer Residency 2018
| | | | | |
| --- | --- | --- | --- | --- |
| Event | Date | Time | Location | Performance |
| | Monday, 4/16/18 | noon-1:30pm | 236 New Cabell Hall | Wanderings in a German-Jewish Landscape: Living in the Between" |
| Colloquium | Thursday, 4/19/18 | 10:30am-noon | Byrd/Morris Seminar Rooms (Room 318/318A), Harrison Institute, 3rd floor | "Explorations in Music-Theater: Blurring the Lines" |
| Concert | Thursday, 4/19/18 | 8:00pm | Old Cabell Hall | UVA Klezmer Ensemble under the direction of Joel Rubin, with special guest Paul Brody |
Paul Brody, an American trumpeter, composer, sound installation artist, and writer based in Berlin, Germany, will be in residency at UVA from April 15-19, 2018. His work explores the relationship between the spoken word and melody through performance, composition, radio art, sound installation. Brody leads his klezmer-jazz band, Sadawi and performs with a number of other groups, including the Other Europeans, the Semer Ensemble, and Daniel Kahn and the Painted Bird. Brody has collaborated with artists as diverse as John Zorn, Kent Nagano, Wim Wenders, Shirley Bassey, Ran Blake, the Klezmatics, and Barry White. He is a regular member of the avant-garde theater troupe of Hungarian-born director David Marton.
Over the course of five days, Brody will present two colloquia, visit classrooms in several departments, and meet with the Miller Arts Scholars. The visit will culminate in a performance with the UVA Klezmer Ensemble under the direction of Associate Professor and Director of Music Performance, Joel Rubin on Thursday, April 19, 2018 in Old Cabell Hall Auditorium at 8:00 pm.
"Paul Brody is a remarkable trumpet player, composer, arranger based in Berlin... He brought together some of the best players from both the U.S. and Germany to create a new Jewish supergroup. The music combines exciting arrangements, catchy tunes,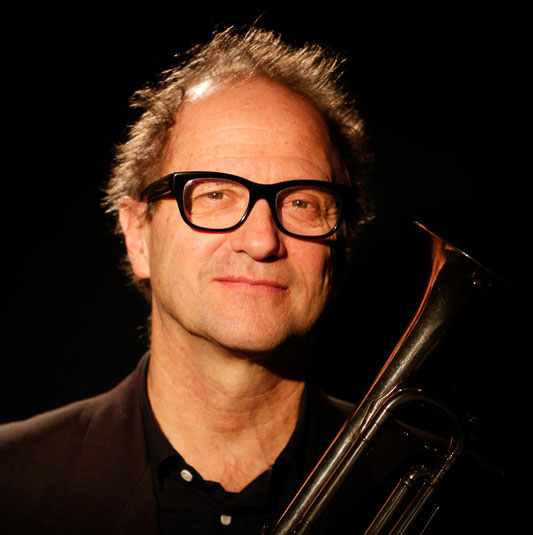 and compelling solos into another classic of the new Jewish Renaissance... Brody is forging a new Jewish jazz for the 21st
Century." (John Zorn)
Presented by the McIntire Department of Music with additional support from the James Dunton Gift (Jazz Program), the UVA Jewish Studies Program, the Center for Russian, East European and Eurasian Studies, the Center for German Studies, the Dept. of Germanic Languages and Literatures, the Drama Department, the Creative Writing Program, the Anthropology Department, the Linguistics Program, and the Miller Arts Scholars.