Marcelo Wanderley Colloquium CCT
November 10, 2017 - 3:30pm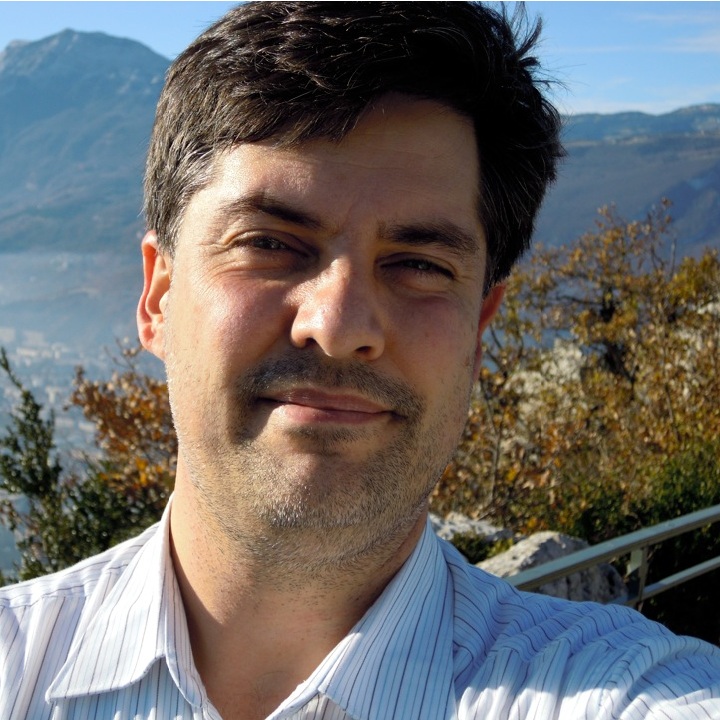 The McIntire Department of Music presents a colloquium by Marcelo Wanderley on Friday, November 10 at 3:30pm in 107 Old Cabell 107. The title of his talk is "NIME Before NIME: Research on New Interfaces for Musical Expression from the 80's to the present".  This event is free and open to the public.
Though the establishment of the International Conference on New Interfaces for Musical Expression (NIME) in 2002 was instrumental in creating a dynamic, self contained community of musical interface designers and practitioners, research on NIME has predated the conference by at least 2 decades. In this talk I will discuss key works on musical interfaces and digital musical instruments from the 1980's onwards, with a special focus on papers presented at the International Computer Music Conference (ICMC) and the Computer Music Journal (CMJ). Several of these early works introduced major trends in NIME literature such as the design and evaluation of interfaces, mapping and haptics in computer music, or discussed the use of NIMEs in sustained musical practice. I will then discuss recent trends in NIME using data collected with my graduate students on the use of sensors and actuators in NIME and the main types of interfaces designed over the years, highlighting issues such as performance practice and technology obsolescence. 
Marcelo M. Wanderley is Professor of Music Technology at McGill University, Canada, International Chair at Inria Lille, France (2016-2020) and Francqui Chair at the University of Mons, Belgium (2016-2017). His research interests include the design and evaluation of digital musical instruments and the analysis of performer movements. He co-edited the electronic book "Trends in Gestural Control of Music" in 2000, co-authored the textbook "New Digital Musical Instruments: Control and Interaction Beyond the Keyboard" in 2006, and chaired the 2003 International Conference on New Interfaces for Musical Expression (NIME03). He is a senior member of the ACM and of the IEEE, and a member of Computer Music Journal's Editorial Advisory Board.
Old Cabell Hall is located on the south end of UVA's historic lawn, directly opposite the Rotunda (map). Parking is available in the Central Grounds parking garage on Emmet Street, in the C1 parking lot off McCormick Road, and in the parking lots at the UVA Corner. 
Please call the Music Department at 434.924.3052 for more information.
All events are subject to change.